George Friedman and Jacob L. Shapiro,
Mauldin Economics
/Jan 22, 2017
In geopolitics, a deep understanding of geography and power allows you to do two things. First, it helps you comprehend the forces that will shape international politics and how they will do so. Second, it helps you distinguish what is important from what isn't.
This makes maps a vital part of our work, here at
This Week in Geopolitics
. So we have decided to showcase some of the best maps our graphics team (TJ Lensing and Jay Dowd) made in 2016.
These four maps help explain the foundations of what will be the most important geopolitical developments of 2017.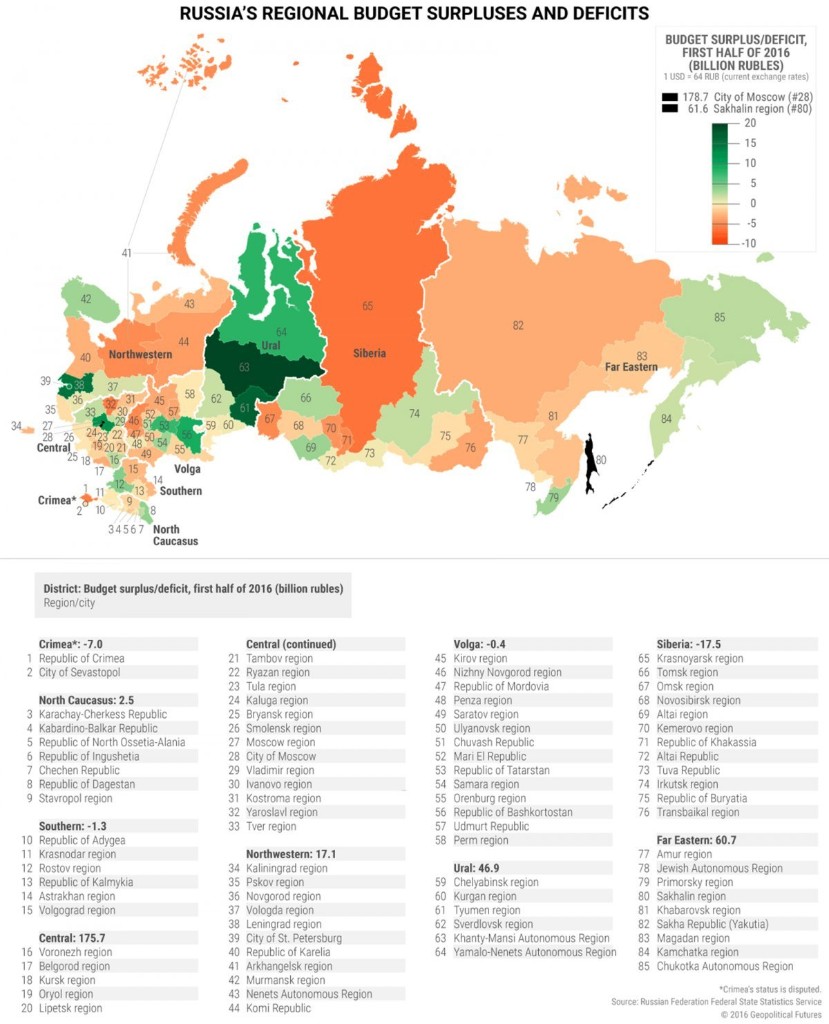 Mauldin Economics
MAP 1: RUSSIA'S ECONOMIC WEAKNESS